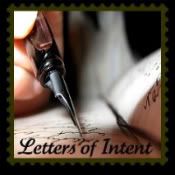 Dear Children,
I may have to kill your father. I'd like to tell you all about the reasons behind it, but I'm afraid you wouldn't really understand, and I also don't want to scar you for life, so you'll just have to wonder.
Regretfully,
Your Mother
Dear Self,
You look fabulous, simply fabulous. Those new jeans make your ass look amazing, and the cute tops give this insane illusion of boobs.
I promise.
So stop feeling self conscious.
Sincerly,
Your Self
Dear Niece,
What the hell is up with you anyway??
I support any decision you choose to make, but I have to know what the decision is before I can support it, and cryptic facebook messages are no substitution for actual information.
Confusedly,
Your Aunt